About me
Reliably diligent and insatiably curious Front-End Engineer. Drawing on a history of creativity and problem solving to craft, refactor and test clean, readable and production-ready code. Experience in healthcare and customer service affords a mindful vision of the user experience. I am passionate about climbing, building things, curiosity, creativity, and generally engaging in more life experiences than one might reasonably expect one person to have. Hey, you live just once. Check out some writings I share on Medium around the developer experience: https://scott-brabson.medium.com/
Preferred locations
Denver, CO
Miami, FL
Kansas City, MO
Nashville, TN
Austin, TX
Open to other locations and/or remote work
Previous industries
Hospital & Health Care
Hospitality
Marketing and Advertising
Skills
AWS
Bootstrap
CSS3
Express
Git
GitHub
HTML5
JavaScript
Jest
Mentorship
Mocha
Node.js
Npm
Product Management
React
Redux
Sass
Travis
TypeScript
User Experience Design / UX
User Interface Design / UI
Webpack
Currently learning
GraphQL
MongoDB
MySQL
SQL
Projects
KidDo
KidDo
Tools Used
AWS
CSS3
Jest
Rails
React
Ruby
SQL
Travis
2nd place in Turing's Demo Competition.
Project to help address the difficulties of parenting during the COVID response by fostering both structure at home and a holistic growth mindset in children ages ~9-12. KidDo is a secret-agent themed PWA that gamifies learning and task management for kids. Parents create custom rewards that may be redeemed with points children collect upon completing various educational tasks.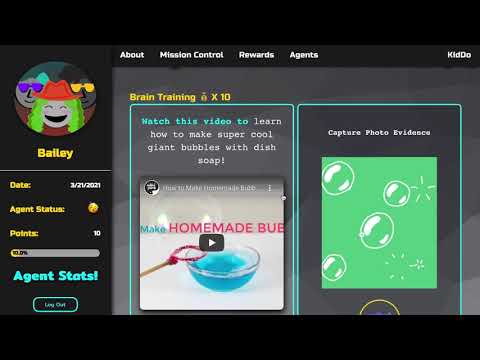 Challenges: Large project scope and a big fledgling fullstack team required careful and extensive planning. Project planning stage was cumbersome. Some missteps and double-work when Agile workflow was not utilized.
Wins: Auth & user accounts, Agile and rebase workflow with clear documentation of decisions and progression, PWA for native app-like experience, creation of modular UI components, child-centered design for child UX and simple dashboard for parent UX, advanced hooks for state management, complete E2E testing in Cypress, niece is registered KidDo Agent
Launch the App
Code Repository
SK8MAPS
SK8MAPS
Contribution time
50 hours
Tools Used
Bootstrap
CSS3
HTML5
Jest
React
Webpack
SK8MAPS is a user sourced recommendation app for finding user-added skate spots. Users can filter spots by the type of features they are looking for, they can also add spots with their own details and can provider a link for an image.In this app, I challenged myself in the limited time period of 6 days to incorporate a complex API in order to build an app that I want to use(!). There were several challenges working with the Google Maps API. Registering for an API key and getting setup with google apis SDK was a challenge, but one that'd be faced inevitably as Google hosts several interesting APIs that I'll be getting to eventually. The greatest challenge I faced was in testing the Google API and constructing a mock that sufficiently replicated desired functionality for testing purposes. SK8MAPS is a SPA built with React and designed to meet project requirements in a solo project designed specifically for Mod 3 class 2008FE front end engineering students. The project seeks to challenge the totality of learning of students up to this point, pulling together their core-stack knowledge of HTML, CSS, JS, DOM interaction, REST APIs, TDD (test driven development), and extending that ability to self-teach to build out a React app and incorporate a new technology - in this case the Google Maps API.

My areas of focus:
A major, delightful win was customizing Google Maps behavior to what I wanted for this app (satellite view on deep zoom, and vice versa, infoboxes on click, etc.)This time around I really wanted to implement a responsive design, but without bootstrap or any third-party design libraries. Another major win for me is using standard CSS and media queries to compose a site that is responsive on desktop and mobile devicesMidway through this project I implemented advanced hooks - context + reducer - which turned out to a major roadblock inside of the React Testing/Jest. I could not test sufficiently and ended up refactoring those advanced hooks back out to again rely on traditional state management (useState and a class component). I've since learned that Cypress would be a more appropriate testing suite for E2E, and have learned more about provider/supplier relationships to better test context.Utilize wireframing and mind-mapping, and managing project workflow with Issues and PRs through the Agile methodology on GitHub Project Board
Launch the App
Code Repository
MoodyTunes
MoodyTunes
Tools Used
CSS3
HTML5
JavaScript
Jest
Mocha
React
TypeScript
Moody Tunes is a music recommendation engine that provides music recommendations based on a user's mood. Users are able to save songs into their 'Favorites' and view the information at a later time, or play the song directly from Spotify.Moody Tunes is a SPA built with React and designed to meet project requirements for a Turing School group projects designed specifically for Mod 3 class 2008FE front end engineering students. The project seeks to challenge the totality of learning of students up to this point, pulling together their core-stack knowledge of HTML, CSS, JS, DOM interaction and TDD (test driven development), and extending that knowledge to build out a React app and incorporate a new technology - in this case TypeScript.

My areas of focus:
The primary challenge of this project was learning a challenging new technology in a team environment on a tight schedule with no oversightTypeScript forced us to slow down and understand what exactly our code was doing and/or asking of usWhile scope of the project was small due to the inclusion of an initially cumbersome technology, the finished product, though sparse, is rock-solid
Launch the App
Code Repository