About me
I am a backend software developer with a focus on ruby, rails and SQL. Experience in management with a passion for people, innovation and growth.
I started out in RIT's imaging science program with a focus on Matlab, Python and C and since have found a love for people first roles. I explored this passion through first opening a boutique hotel from 1893 as a family project and later opened Vermont's first REI as a Sales Manager.
I attended Turing School for Software and Design in order to combine my passion for innovation and growth with my innate people first approach, in a field that is full of opportunity.
I am job seeking and willing to discuss opportunities. Feel free to reach out!
Preferred locations
Open to other locations and/or remote work
Previous industries
Computer Software
Hospitality
Retail
Skills
AWS
AWS S3
Continuous Integration
CSS3
Git
GitHub
Heroku
HTML5
Management
PostgreSQL
Rails
RSpec
Ruby
SQL
Ubuntu
Wordpress
Currently learning
Projects
VoiceMail
VoiceMail
Tools Used
Bootstrap
Continuous Integration
GitHub
Heroku
PostgreSQL
Rails
RSpec
Ruby
Slack
Consumer Reports says that 'letters carry significantly more weight' with politicians than email. VoiceMail is a web application that provides a convenient interface for finding your representatives and sending snail mail to them without ever needing to walk to the mailbox.
VoiceMail was created by a group of 5 Turing School of Software and Design backend development students. We conceptualized the app, planned and executed the design process using an agile workflow.
VoiceMail was awarded first place in Turing's 'Demo Comp'. Click the below video to view our presentation.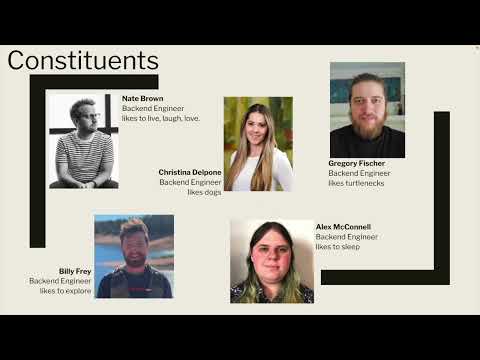 Launch the App
Code Repository
Sugar
Sugar
Tools Used
AWS
AWS S3
Continuous Integration
Nginx
PostgreSQL
Rails
Ruby
Sugar is a community gear-bank web application that allows a community to lend and borrow tools, gear, cookware and more.
Sugar was conceptualized and built by a team of 5 software developers over the course of 3 weeks.
My primary technical responsibilities included learning and implementing the stretch technology of AWS full CI/CD. Sugar's Backend API is fully deployed on a AWS EC2 instance running ubuntu 20.04. AWS CodeDeploy, AWS S3, and CircleCI was used to complete a full CI/CD pipeline.
Below is a link to the documentation I created when I set up AWS CI/CD for the first time. CI/CD process documentation
Code Repository
Sweater Weather
Sweater Weather
Project scope time
20 hours
Tools Used
Git
Rails
RSpec
Ruby
User Authentication
Sweater weather is a back-end API that is used in a service-oriented architecture project. The object of the Sweater Weather application is to help plan road trips. The app will allow users to see the current weather as well as the forecasted weather at the destination. This project was created using a TDD strategy and included multiple API consumptions, user authentication, and JSON serialization to spec.
Code Repository